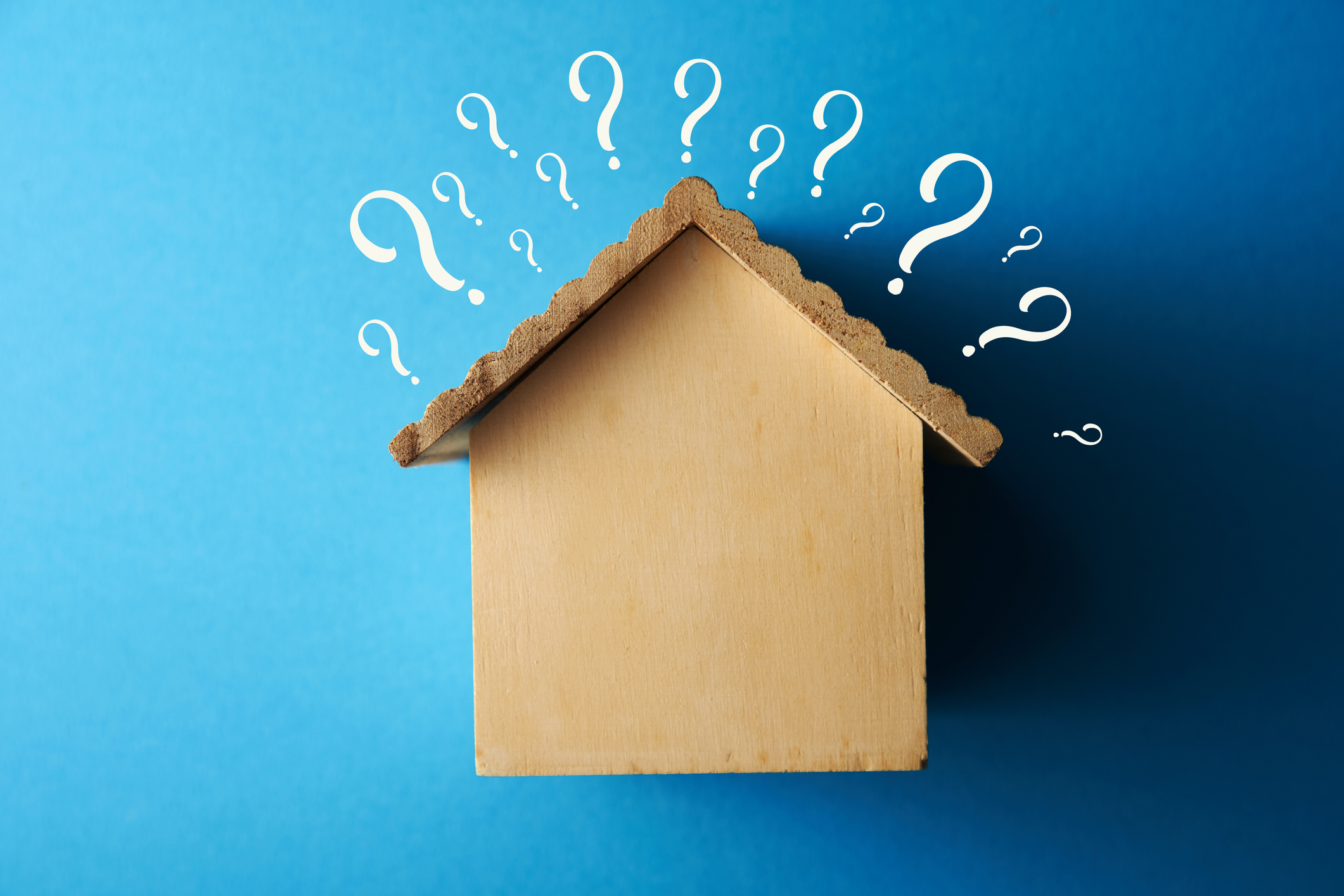 Owning a Palm Beach rental property can be a lot of work if you're doing it all on your own. After all, there are tenant screenings, rent collections, and property inspections to do. And don't forget maintenance and repairs, record keeping, and so much more.
If you're ready to hand over the duties that come with being a landlord but still want to benefit from your investment, consider hiring a property management company to help. Better yet, check out these top questions to ask a property manager so you pick the right one.
Top Questions to Ask a Property Manager
1. Are You Licensed and Insured?
Your Palm Beach property manager must be licensed and insured. It's not only the law, but it also protects you and your asset should anything happen. The last thing you want happening is having to deal with a landlord-tenant dispute, only to find out your property manager doesn't have liability insurance or isn't licensed to work in Florida.
2. What Types of Services Do You Provide?
When you set out to hire a property manager to help with your rental, you aren't looking to share the workload. In fact, you are likely aiming to make owning a rental property as passive as possible. Because of this, you must ask your potential property manager about the services their company provides property owners. After all, you don't want to have to put in work you thought you were paying someone else to do.
3. How Long Have You Been in Business?
When it comes to picking the right property management company, you want to choose one that has experience. In addition, you'll want one that is established in the area.
One of the questions to ask a property manager while interviewing them to care for your rental relates to how long they've been in business. Though newer companies have the potential to do well, your best bet will be finding a company that already knows what it's doing.
4. What Types of Properties Do You Manage?
You may not realize this, but not all property managers handle residential properties. To make sure your property manager knows how to care for your rental, generate a high ROI, and deal with long-term tenants, ask whether they manage the type of property you have or not.
Leave the commercial businesses to the property managers that have experience with them. Instead, choose a property manager that knows how to deal with residential homes that renters want to live in.
5. How Many Properties Are You Managing?
While you don't want to hire a brand spanking new property manager that lacks the experience to take care of your rental the way you want, you also don't want to hire an overworked property manager either. It's easy for property managers to become overwhelmed when they are managing too many rentals. When this happens, your property and tenants suffer. After all, there is only so much time in each day. In the end, your goal is to find an experienced property manager that has a reasonable workload.
6. What Are the Property Management Fees
So, you've decided that the added cost of property management fits into your budget and is worth it if it means saving you time. But do you have an unlimited amount of money to give to your property manager? Of course not. Before you hire a property manager to help you with your Palm Beach rental, ask about the management fees. You don't want them to be too steep, not cover the services you need, or lock you into a pricey contract that you can't back out of.
7. How Do You Set the Rent Rates?
Part of being a successful landlord in Palm Beach is knowing how to set the rent rate on your property just right. You want to attract the right tenant pool that is willing to pay a premium for your rental. But you don't want to overprice your rental and send potential tenants into the homes of your biggest competition.
The right property manager for you will understand how to set the rent rate on your property so that you earn a positive cash flow, and your tenants are happy with the price.
8. How is Rent Collected Each Month?
In addition to being able to answer questions about setting the rent rate, a property manager should have a streamlined rent collection process in place. Since 56.9% of all renters want access to an online payment option for paying rent, you should ask if this is something the property management company does or not.
Make sure to touch base about alternatives for paying rent and about the bookkeeping too. You don't want any problems when it comes time to collect your money each month.
9. Do You Understand the Fair Housing Laws?
When you self-manage your Palm Beach rental, you don't just have to deal with your property and tenants. You also must deal with the federal, state, and local housing laws. You must follow the Fair Housing Laws, which state you cannot discriminate against protected parties that are seeking a home – even if it's just a rental.
During your interview, ask a property manager what they know about the housing laws and how they abide by them to protect their property owners.
10. What Is Your Average Vacancy Rate?
While you can't avoid vacancies altogether, you can hire a property management company that works to keep vacancy times as low as possible. In addition, it's a good idea to ask about vacancy turnaround times. For example, at Home Property Management II, we lease vacant rentals in about 1-2 weeks. This minimizes the loss property owners experience when not receiving a monthly rent check from tenants.
11. How Can My Tenants Get in Touch With You?
In 2021, 13.7% of rental property owners claim they stress over communication, up a whopping 7% from 2019. If communication is not a source of stress for you, that's great. But remember, good communication, especially between a property manager and tenant, is the key to a long-lasting tenancy.
During the interview, find out how long you or your tenants can expect to wait to receive a call or email back. In addition, learn about things like online contact forms, office hours, and even emergency hotlines as ways you and your tenants can get in touch with the property management company.
12. What is Your Tenant Screening Process Like?
The type of tenant you place in your rental makes a lot of difference when it comes to your success. After all, it won't matter if your rent rate is high and profitable or that your property comes with all the latest amenities. If you don't have tenants in your rental, you don't make money.
One question to ask a property manager during an interview has to do with tenant screening. The way your property manager promotes your property, shows your rental, and weeds through prospective tenants should be the same with all tenants – no matter what. This not only ensures that a high-quality tenant lands in your rental, but it also helps your property manager avoid violating any housing laws.
13. Do You Perform Routine Property Inspections?
Sure, everybody performs a move-in and out inspection to document the condition of their rental before and after a tenant leases from them. But asking if your property manager will perform routine inspections throughout the tenancy is a good idea.
Regular property inspections tell the tenants that you are serious about your rental and won't tolerate anything less than the best care. Plus, it helps you target minor repairs before they become costly and makes sure your tenants are happy leasing from you. Doing all this his helps you secure lease renewals come the end of the lease term.
14. Do You Require Tenants to Have Renter's Insurance?
Your homeowner's insurance only covers structural damage to your investment property. Though this is good, renter's insurance helps even more. For example, your tenant's renter's insurance will cover their personal belongings, medical bills if someone is hurt while at your rental, and even damage they do to your property.
Having this added protection by requiring your tenants to have renter's insurance will help your peace of mind that should an emergency happen, everything will be covered.
15. Do You Offer Any Guarantees?
Many property management companies offer tenant guarantees that promise to replace a tenant free of charge should the original tenants be evicted within the first 12 months of leasing from you.
That said, to push ahead of the competition, property managers have also started offering unique guarantees to bring property owners in as clients. For example, Home Property Management II offers guarantees such as the 30-Day Guarantee (they will find a tenant within 30 days), the Pet Guarantee (which will cover up to $3,000 worth of pet damage to your rental), and the Happiness Guarantee (if you aren't happy you can leave – there are no binding contracts). If your property manager is willing to put their reputation on the line with promises like that, you can expect them to be a good fit.
Final Thoughts
Are you in need of a reliable and trustworthy property management company in Palm Beach? Then contact us today and see how we can help.
At Home Property Management II, we work hard to take the stress of owning a rental off your plate and onto ours. With experienced property managers that know the laws, perform routine inspections, and want to increase your ROI, we know that your search will end after vetting us. In fact, we are so convinced that we have the property management services you need, that we never lock you into a long-term contract. Stay for the service and the value, not because you have to.