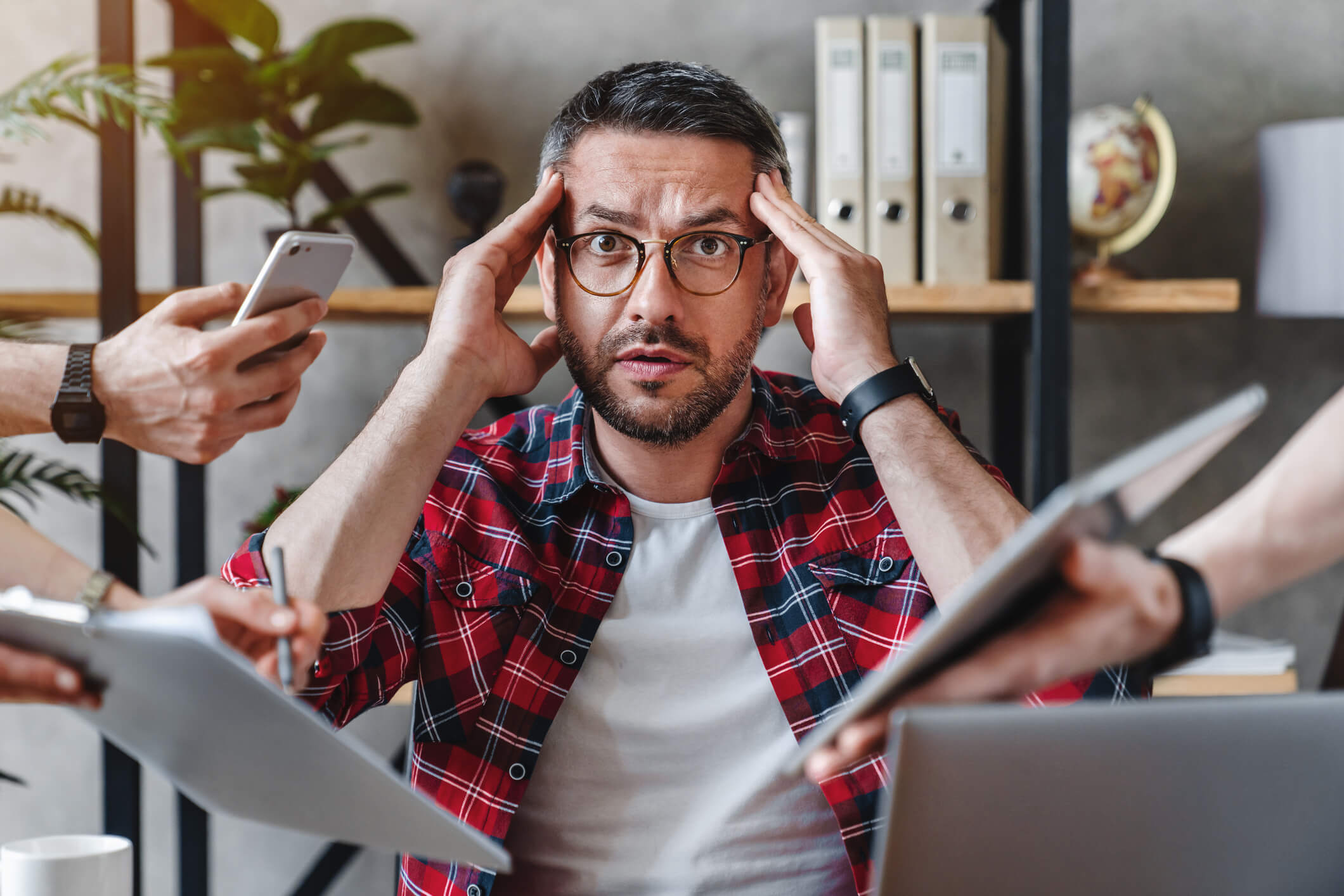 If you've recently become a Palm Beach property owner, chances are you've discovered how hard it is to self-manage your rental property. After all, there's a lot of work that goes into becoming a successful landlord. And if you do things right, it's a great way to earn extra cash each month.
Whether you are new to owning an investment property or just don't want to deal with the hassle of managing the rental yourself, know that there's a solution. Read on to find out the top 7 reasons why you shouldn't self-manage a rental property in Palm Beach, but rather should consider hiring a property management company to do the work for you.
Why You Shouldn't Self-Manage a Rental Property
Deciding to entrust your rental property to someone else is a big decision and not one you should take lightly. That said, there are many reasons why you shouldn't try to self-manage your rental property and the following are the top 7 most important ones…
1. You Don't Live Near Your Rental
Imagine you inherit a rental property that's nowhere near where you live. Or perhaps you find a steal of a deal on a rental property but it's miles and miles away from where you live. What do you do? You might feel that your only option is to self-manage the property so you don't miss a great opportunity or have to sell it. However, driving a long distance every time you need to do something for your tenants or check on your property will get old fast.
If you find yourself with a rental property that is not nearby your primary residence, consider hiring a local property management company to help.
2. It's Hard to Find High-Quality Tenants
As a new landlord or one that has no interest in dealing with the day-to-day operations of a rental property anymore, you know how hard it can be to find high-quality tenants. In fact, 30% of property owners claim that finding high-quality tenants is a major source of stress.
The tenants you place in your Palm Beach County rental will be responsible for taking care of your property. They will also be paying you rent each month and padding your bank account. Because of this, it's crucial you screen for the best tenants possible.
That said, tenant screening is a tough process. There are rules to follow and things to look out for such as:
Employment status
Income verification
Criminal records
Prior evictions & rental history
References
Not to mention, you'll need to sift through applications; schedule, drive to and appear at property showings (hoping they show up too); collect security deposits; and draft, send and sign lease agreements. If you don't want to do all this just to get a tenant into your property, it's time you look into getting some help.
3. Tenants Can Be Difficult to Deal With
Dealing with landlord-tenant disputes is not something any property owner looks forward to. And yet, it will happen from time to time.
As a landlord, you've spent a lot of time and money on your investment property. So, it makes sense that sometimes you will want to take things personally. For example, when a tenant refuses to pay rent or damages your property, you're going to want to react emotionally. However, owning a rental property is a business. If you can't separate your personal feelings when you run into trouble with your tenants, it's best to have a property manager take on the hassle for you.
Additionally, not all landlords want to deal with people on a regular basis. Your tenants are going to have lots of contact with you while you are self-managing your rental. Again, if this is not something you look forward to doing, you should not self-manage your rental property.
4. Your Portfolio is Growing
As your Palm Beach County portfolio grows, you will likely find it increasingly difficult to self-manage your properties. After all, the more properties you own, the more work you'll have to balance.
When you invest in more than one rental property, you risk sacrificing things like:
Time with family and friends
Alone time to unwind and relax
Your primary job if being a landlord isn't your main source of income
Being a landlord, whether intentional or accidental, is a 24/7 job. There will always be something to do, such as collect rent, make property repairs, deal with tenant complaints, or perform property inspections. However, when you hire a property manager to do those things for you, you'll find yourself with plenty of free time no matter how many rental properties you invest in.
5. You Will Have to Know the Law
As a landlord, you are responsible for knowing all federal, state, and local housing and landlord-tenant laws, even as they change.
Remember, no claim of ignorance will get you through a landlord-tenant dispute if it lands in court. This could lead to lengthy court appearances, financial losses, and the end of your career as a landlord.
If you want to avoid potential legal trouble and let the experts handle things, you should consider hiring a property manager rather than self-manage your rental. After all, a property manager will know things like:
Tenant privacy laws
Anti-discrimination laws
Required disclosures
Eviction proceedings
Retaliation rules and regulations
Security deposit rules
Habitable housing laws
And that's just the tip of the iceberg. Keeping up with the most current laws is not something most property owners want to do. This is why professional and knowledgeable property management companies take on the responsibility of knowing and applying the laws, so you don't get into trouble.
6. You Will Have to Handle the Finances
Owning a rental property means a lot more than collecting a monthly rent check. In fact, you'll be in charge of things like:
Collecting application fees and security deposits
Monthly rent collection, late payment notices and chasing tenants down
Rental property bills – mortgage, HOA fees, and insurance premiums
General accounting and recordkeeping
Lease provisions such as rent rates, grace periods, and eviction clauses
Maintenance and repairs
And more
When landlords self-manage their rental properties, they can quickly find themselves overwhelmed with finances, paperwork and accounting — oh my! Combine that with all the other daily things you will need to do, and you'll soon be wishing you had a property manager to help.
7. Maintenance and Repairs Are on You
Perhaps you fancy yourself a DIY handyman that can handle most maintenance and repairs your tenants request. Or perhaps you know nothing about how to fix a leaky faucet or patch a hole in the wall. No matter which side you fall on, property maintenance will be your responsibility when you self-manage a rental.
If dealing with after-hours emergency calls — no matter how minor the issue is — isn't something you'd like to add to your to-do list, then self-managing your rental is not a good idea. You would be much better off hiring a property manager, complete with a rolodex of contractors or an in-house maintenance crew to take care of everything from a minor appliance fix to a major flooring repair.
Final Thoughts
Interested in having us manage your Palm Beach income property for you? If so, contact us today to see how we can help you save a lot of time and money… and lower your stress too!
At Home Sales and Property Management, we know what it takes to place high-quality tenants in your Palm Beach County rental so that they want to stay for a long time.
Not to mention, our highly qualified property managers have the experience needed to advertise your vacancy, draft airtight lease agreements, inspect your property and, of course, collect the rent that's due every month.
Self-managing your rental property is a dead-end street. If you really want to win, let us take on the hard work for you, so you can sick back, relax and earn the passive income you've always dreamed of — minus all the hassle.