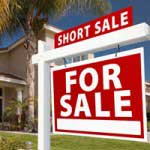 In this video,
Todd and Diana with Home Property Management Company
in Palm Beach provide top long term strategy tips for investors who want to buy foreclosure and short sales property in the Palm Beach area. All things being equal, purchasing a foreclosure and short sales property will cost less than a regular home on the market. However, it takes
experience to walk through available properties and select the right unit
that will turn into profit as a long term strategy.
What must an investor know if they're using this investment as a long term strategy?
Short Sales Take Time and Patience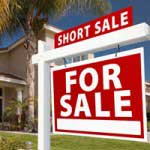 With short sales, you want to be able to find the right house whether it be a rental or a purchase. The most important thing is you must have patience; this is not a quick process. A short sale is still owned by the homeowner, who owes more on the mortgage than the home is worth. Therefore, with short sales, you have be confident that the 3rd party (the bank) is going to give you the price they want and when they want to close. The name "short sale" can be deceiving as these deals can drag on for months. Whether an investor has cash or needs to get a mortgage, it doesn't really matter in a short sale. Entering the Federal Home Administration [FHA] program might help the buyer and seller by speeding up the short sale process, but it still will take awhile.
Foreclosures Have Advantages
On the other hand, purchasing a home in foreclosure can be an easier transaction because the bank just wants to get rid of the home.  It may be useful to have cash. An investor can negotiate closing costs and price in foreclosure sales as compared to short sales.
The Advantage of Having the Same People Buying and Managing
Problems and surprises can arise when two different people are handling the buying and managing of a short sale or foreclosure purchase. It makes sense to have
one professional to handle both the buying and managing of the property
.
Home Property Management Company in Palm Beach
understands the rental market and can guide you on what rental value such a property will fetch or if it is even worth buying such a property. These Palm Beach property managers have their thumb at the pulse of the rental market and can accurately tell you what needs to be done to make a property marketable and even what amount of rent you can expect to collect. Put together a plan for the strategies you will use when buying foreclosure or short sales property and be prepared to act when you locate a great piece of real estate.