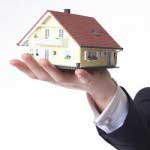 This video features
Boynton Beach Property Managers
Todd and Natasha
discussing the difference between using a real estate agent vs. a property manager to take care of leasing and managing rental homes.    
Agent vs. Property Manager
A real estate agent specializes in selling homes, but does this necessarily qualify her/him as a suitable candidate for knowing how to screen a tenant?  Can an agent give experienced advice regarding accepting a quality tenant? Managing a property involves a diverse set of responsibilities such as finding the right tenant, collecting rent, helping with repairs and maintenance, being aware of the current market trends and resolving all issues related to the property. Sure an agent can list your home for rent, take out ads in the local paper or on websites, and even get a tenant in the home.  If something needs repair, the agent could easily do a Google search or ask friends for a recommended vendor to fix the problem.  Seems simple enough, right? However, what happens when your
tenant stop paying rent
?  What if you can't oversee the repairs to the property, and the work done is not to your liking?
This is what you should do: Hire a property manager.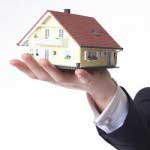 A property manager is discerning and selective when finding and screening tenants. Using a vast network of trustworthy vendors to make repairs the right way, a property manager also collects rent, deals with tenants, and resolves any issues that occur. You have the advantage of professionals that really know how to make your investment perform.
Boynton Beach Property Manager
Natasha thoroughly screens tenants at the beginning to ensure that later dealings are better. On an average, only 60% of potential tenants are given a green signal to get a rental home from her.
What makes her skilled at doing the various property management related tasks?
Her
property management company
. Home Property Management provides her with 30 hours of specialized training from Property Management Academy. Video trainings combined with real-life experience on managing a property all translate into higher returns on investment for a landlord. The property is taken better care of, too. In short, property managers provide value-added services to help a landlord better manage their investment and make the most from their rental property. For any related questions that you might have, feel free to contact Home Property Management Company in Palm Beach who have over 25 years experience. Call us at 1-800-999-6608 or fill out the form to the right.