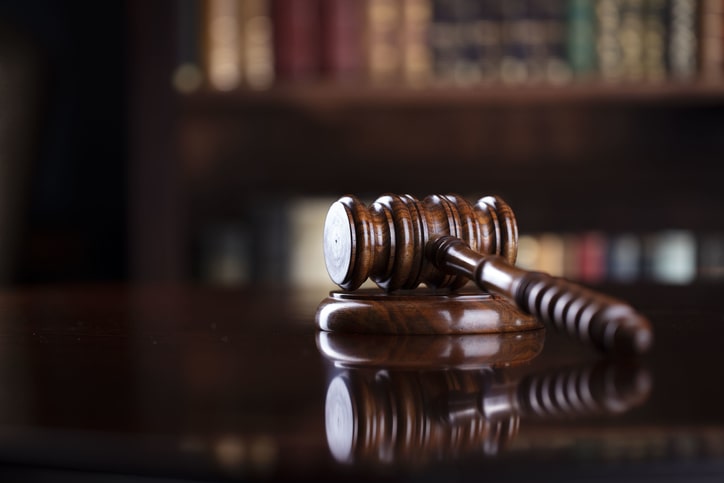 Investing in a rental property is a great decision and a smart way to earn passive income, but it also comes with some things you need to be aware of. When you own an investment property, you have certain responsibilities you must uphold to ensure your tenants are treated fairly and that you, as the owner of the rental unit, avoid getting sued.
By reading this article, you'll learn about basic landlord-tenant laws and how to avoid the most common reasons a tenant can legitimately sue you. Plus, you'll learn some things you can do to prevent yourself from facing court costs, attorney fees, and potentially large fines.
When Can Tenants Rightfully Sue Their Landlords?
You often hear about troublesome tenants, but there are instances where rental property owners can get in trouble, as well. Fortunately, there are laws in place to protect both parties from inappropriate and dangerous behaviors when dealing with a rental property.
The following are things investment property owners should always avoid and also times when their tenants can rightfully sue them.
1. They Experience Discrimination
One of the first things you should learn about when becoming a landlord in Palm Beach County is the Federal Fair Housing Act of 1968. The Federal Fair Housing Act prohibits landlords from discriminating against seven classes of people when offering housing.
These protected groups include familial status, religion, national origin, color, sex, race, and disability. If you are found guilty of housing discrimination against anyone in these classes, they have the right to sue you, and you can be fined thousands of dollars.
In other words, do not refuse someone housing based on any of these reasons. Not only is it ethically and morally wrong, but it gives the potential tenant grounds to sue you.
2. You're Illegally Holding the Security Deposit
There are many rules and regulations surrounding the real estate business, including how landlords should manage a security deposit. According to Florida law, the state's security deposit laws say that landlords must return the security deposit 15 to 60 days after the tenant moves out of the property.
If you end up holding on to the security deposit for longer, your tenant can take you to small claims court to sue. Not only will you have to return the security deposit in full, but you'll have to pay for legal fees and potentially pay the tenant more money for damages.
3. Neglecting Necessary Repairs
A landlord's primary responsibility to a tenant is to provide a habitable property that is safe and in working condition. If there are major repairs that must be made and you don't take care of them, then your tenant could sue you.
Now, we aren't talking about a leaky sink or the water pressure in the shower. We're talking about situations that lower the quality of life, such as a broken water heater, no electricity, no running water, and no air conditioning during the hot Palm Beach County summer months.
If your tenant must repeatedly ask to have these repairs made and you don't take care of them, they can rightfully sue you.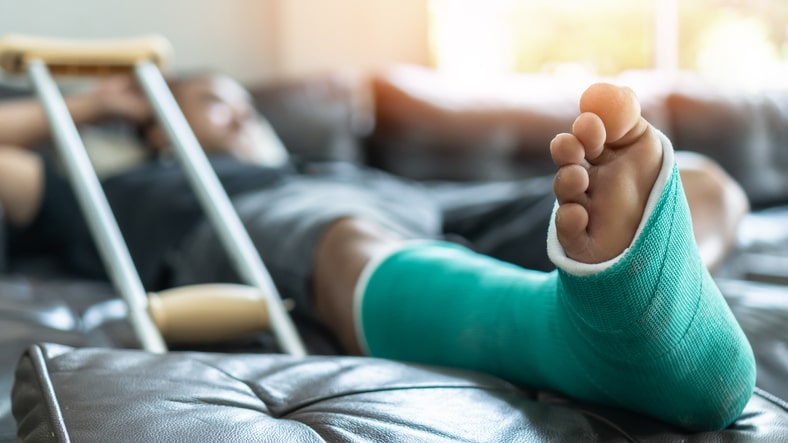 4. Tenant Injuries on the Property
There is a fine line between when a tenant can sue their landlord if they are injured on the property. The only time they can legitimately sue is if the injury is due to the rental property owner's negligence.
This partially connects with the reason we spoke about above. For example, if there is a structural issue in the rental home that causes the tenant to slip and fall or become injured, the landlord may be held responsible.
To ensure the property is well maintained and doesn't pose a danger to your tenants, it's a good idea to hold routine property inspections and perform repairs promptly.
5. Interference with the Right to Quiet Enjoyment
While you legally own your Palm Beach County rental property, the tenant you lease it to has the right to live in it peacefully. In other words, since they pay rent to live there, you do not have the right to enter the property as you please without warning the tenant first.
Unless otherwise stated in the lease, landlords must notify their tenants at least 24 hours before entering the property unless there is an emergency. If you violate this rule, your tenant has grounds to sue you because you're interfering with their right to quiet enjoyment.
6. Wrongful Eviction
Landlords have the right to evict a tenant if they breach the lease in any way. However, the eviction process is very particular and must be followed down to every detail. If a property owner wrongfully evicts their tenant, the tenant can then rightfully sue the landlord in return.
For example, if you change the locks on a tenant in order to evict them, this is a wrongful eviction, and the tenant has the right to sue.
How to Avoid Being Sued by Tenants in Palm Beach County
Don't let this article scare you into never becoming a landlord. These situations, while they could realistically take place, can be avoided when you take the proper precautions and educate yourself on real estate laws and tenant law and regulations.
Get Landlord Insurance
One of the best things you can do as a landlord is to take out a landlord insurance policy. While this doesn't protect you from every circumstance, it does offer protection against liability, personal property damage and maintenance, and damages to your structure or investment property.
It does not cover criminal acts or if you violate landlord-tenant laws while they live in your Palm Beach County rental property.
Abide By the Lease and Local Laws
If you want to avoid ever getting sued by your tenants, simply abide by a legally compliant lease agreement and the local laws that are in place. When there is no wrongdoing concerning a rental agreement and expectations between you and your tenant, you're in the clear.
Hire a Property Management Company
The ultimate way to avoid being sued by your tenants is to work with a property management company that is well-versed and educated in real estate laws. They will ensure your property and business is legally compliant and take care of everything.
You'll never have to second guess whether you're abiding by the laws or giving tenants grounds to sue you when you work with a property management company.
If you're searching for a reputable and trustworthy West Palm Beach property management company, look no further than Home Property Management.
Our full-service management packages include rent collection, handling security deposits, eviction protection, and comprehensive property maintenance.
Read more about our services and management packages to see how you and your rental property can benefit from them today.